Rock band Iron Maiden sells costume store warehouse through Auction House London
A warehouse used by the iconic rock bank Iron Maiden for a number of years has been sold by Auction House London at its recent sale last month. (Tuesday 12 February 2019).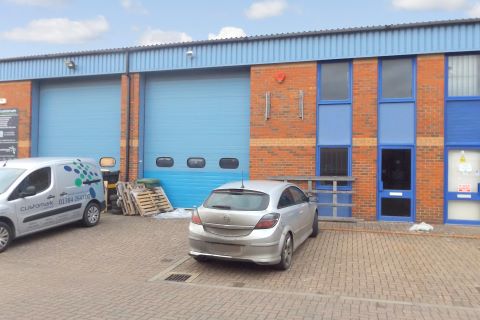 The commercial property in Royston, Hertfordshire was used by the band to store costumes and music equipment while touring in the UK. The warehouse in Jarman Way started the day with a guide price of £70,000 but sold for more than double that figure at £167,500.
Director and Auctioneer at Auction House London, Andrew Binstock said, "We had an incredible turnout to this particular auction and it was possibly one of our busiest salerooms ever. There were several outstanding results with buyers fighting hard for a number of properties being sold.
"Prices at auction are continuing to drop which in turn is attracting more serious buyers and this is reflected by the fact that three quarters of the lots listed in this auction, went on to sell raising a total of more than £13.5m (£13,557,000)."
Another highlight of the sale was a two bedroom second floor flat in Leeland Way, Neasden, West London. The property which needs total modernisation has just 18 years left to run on the lease. Bidding started at £90,000 and once again this lot sold for more than double its guide price at £196,000.
Andrew Binstock added, "I think prices are going to continue to get keener over the next few auctions, making it a great time to be buying property."
The next sale for Auction House London will take place on Tuesday 26 March 2019 at the London Marriott Regents Park, 128 King Henry's Road, NW3 3ST at 12 noon.