Property for renovation in Bucks
Hey folks, I've another excellent opportunity to show you down in Buckinghamshire, and this one could be the ideal project property. This quaint period property needs considerable work done, but it also has the option to extend as well thanks to planning permission being already in place, so it could suit a variety of buyers including developers/builders looking to take advantage of the opportunity offered here.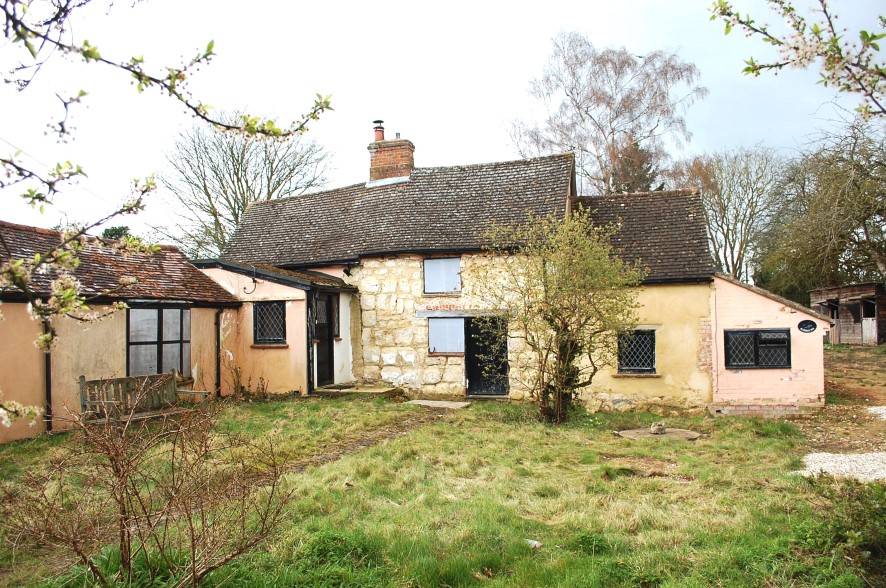 Now, this one probably isn't well suited to the average DIYers or those seeking their very first project, as it's a period property needing significant updating throughout, but for the brave and/or the experienced it offers bags of potential and big rewards for putting in the graft required. The planning permission was granted to significantly extend the property out to the rear, adding multiple rooms including two more bedrooms, and of course adding value in the process. So it's definitely not one to overlook if you're seeking a large project or if you're wanting a property with many ways to go about adding value before selling on.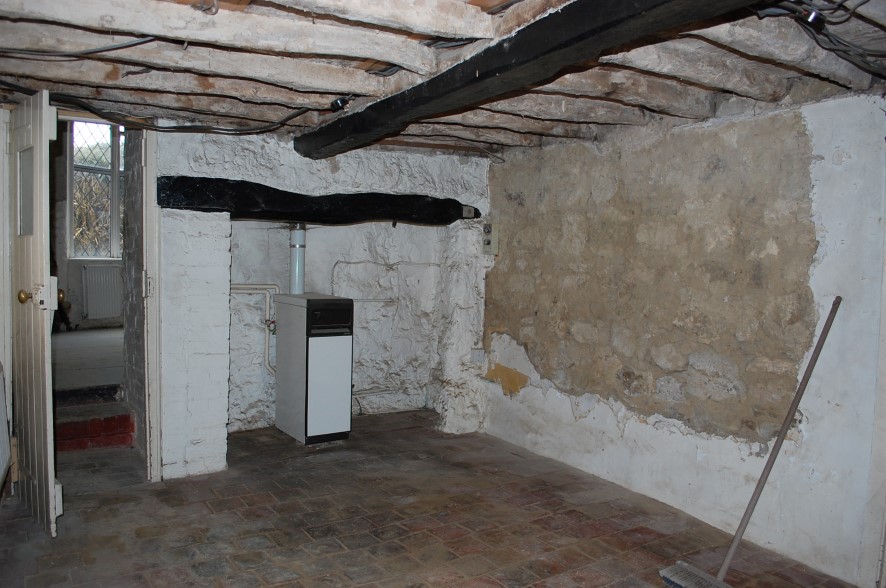 Inside the property has had considerable elbow grease applied already, and it looks to be mostly stripped out back to the bare walls and beams throughout. A large chunk of the work required to restore a period property like this one is in the stripping out of everything needing replaced or refreshed, so it's quite the blank canvas for the investor or developer. Having had all that hard work done for you already leaves it primed and ready to be restored to a beautiful home once again :)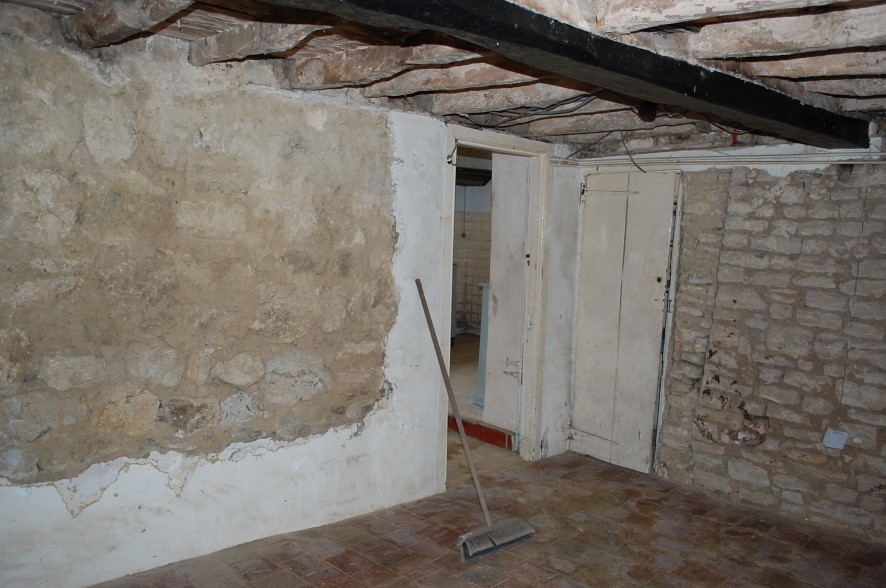 For anyone tempted by such an extensive project property, it is well worth taking a little time to look through the numerous images available showing the interior, as there are fantastic features to be found at every turn here. I especially adore the extensive leaded windows to one side of the property, and the diamond pattern looks very quaint and pretty, looking most wonderful in the room with the wide bay windows. I'm unfortunately not able to guess from the images alone if that is original leading or replacement windows made to look leaded. Either way they do look great though.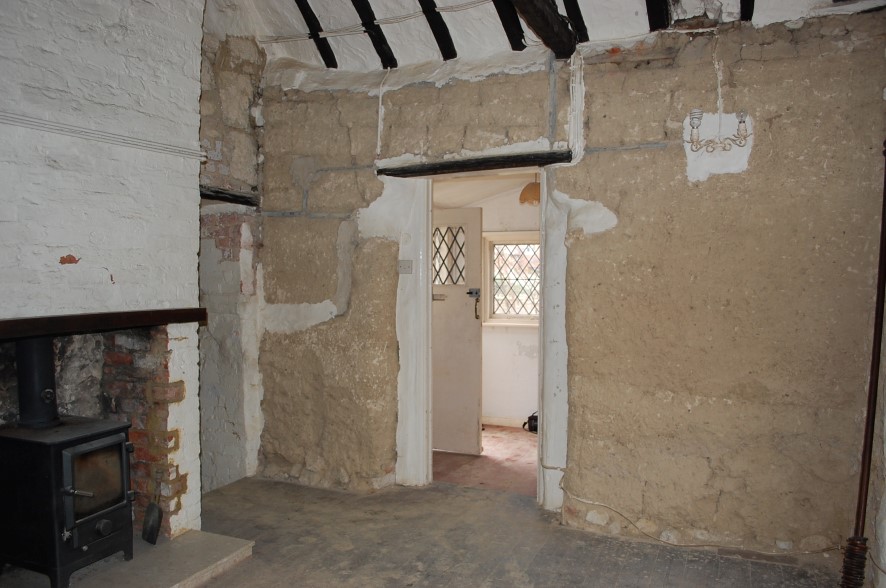 Other fab features include at least a couple of lovely wood burners in fireplaces, and my favourite feature of all is to be found at every turn in the older part of this building... beams! Lots and lots of gorgeous feature beams in ceilings, walls, and also as a fireplace lintel. While there's plenty rooms displaying natural light pouring in from windows, the room that most intrigues me is actually what appears to be an attic room and the least well lit space.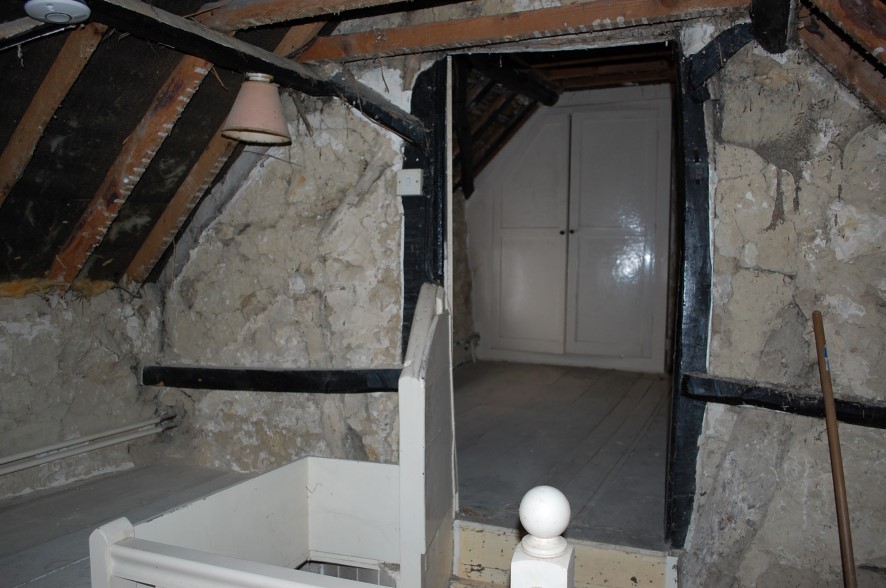 This space exudes character and I'd personally be wondering if it were possible to retain some of the prettier sections of stone wall in there as a feature. I don't know if there's any natural light at all in there, and certainly I'm not seeing any windows to provide it, so I can't say whether it's something that can easily be improved on or if it's just going to have to be lit artifically. Whatever the outcome, any room in this state of repair, especially when less well lit, and that can still come across as so characterful in photos....? Well I reckon that is definitely a space worth giving both your time and some well deserved TLC!
Oh, and one more thing about the attic... that strange doorway which doesn't look to have a single straight edge to either the frame or the door itself? I love that the best of all! It's so quirky with it's unusual shape and what appears to be a reduced height. You'd obviously have to watch your head going through that doorway, and you'd need improved lighting in some way, but to me it feels like the attic could be transformed into a wonderful little work space for partaking in your favourite indoor hobbies. A perfect place to just shut out the world and unleash your creativity in some way. The reduced lighting could be countered at worst with some daylight bulbs, so it really does have bags of potential for a funky little cubby hole in the attic for doing your favourite crafts, setting up your prized collection, or maybe even just surrounding the walls with low bookcases and setting up an extremely comfy armchair or rocking chair by a well placed reading lamp :)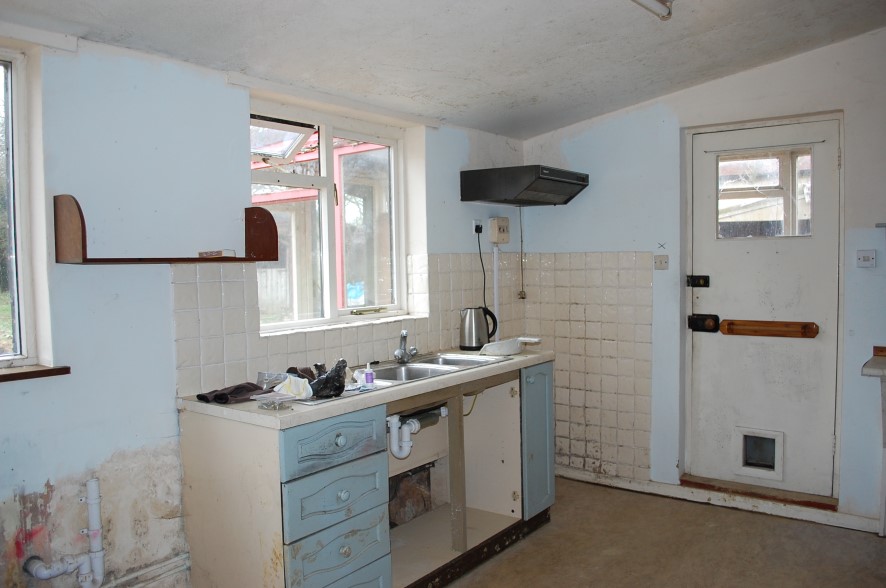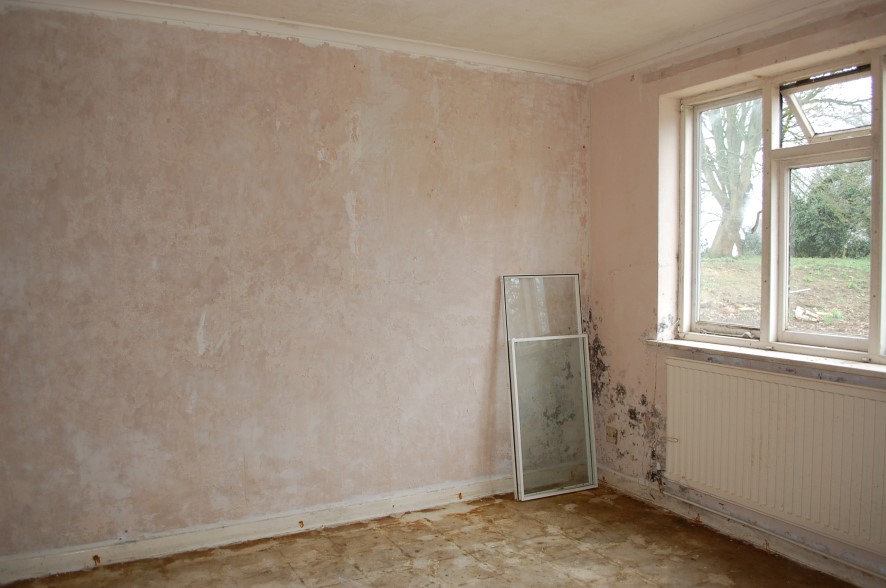 Now, there really is quite a bit else needing attention in the property, and it's not likely to be cheap carrying out all the works when your to do list also includes replacing bathroom, WC, kitchen etc as well as looking after the beams, restoring ceilings and redoing the walls. That extension adds to the tally as well if you want to fully take advantage of the opportunity here, but I really do feel that it's well worth the work and outlay to restore this great period property.
The exterior needs some love and attention as well, but given everything else it's probably one of the smaller less urgent tasks to take on. The grounds appear fairly level, with some mature trees dotted about, and I'm not seeing any major issues, but the other buildings clearly need TLC. It's described as having stables and a double garage. I'm sure they could be reused in that way again once improved, or perhaps they could be re-purposed in some way if you're more in need of a workshop instead of a stable for example.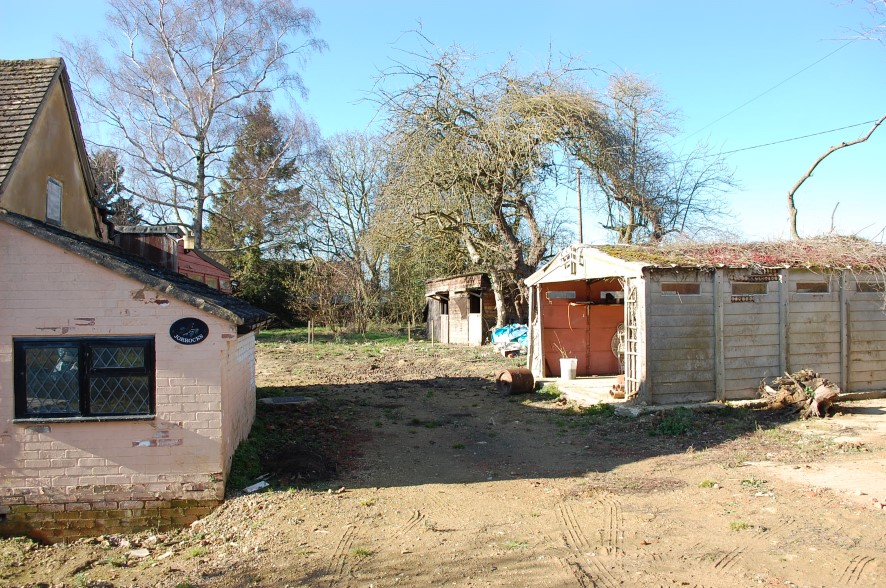 This property is remarkably flexible in its current state, presenting a real opportunity to mould and shape this home and tailor it to your wants and needs. It's also ideally suited to the investor, builder, or developer looking to improve and sell on for profit, especially with it's current state and the planning permission already having been approved to extend.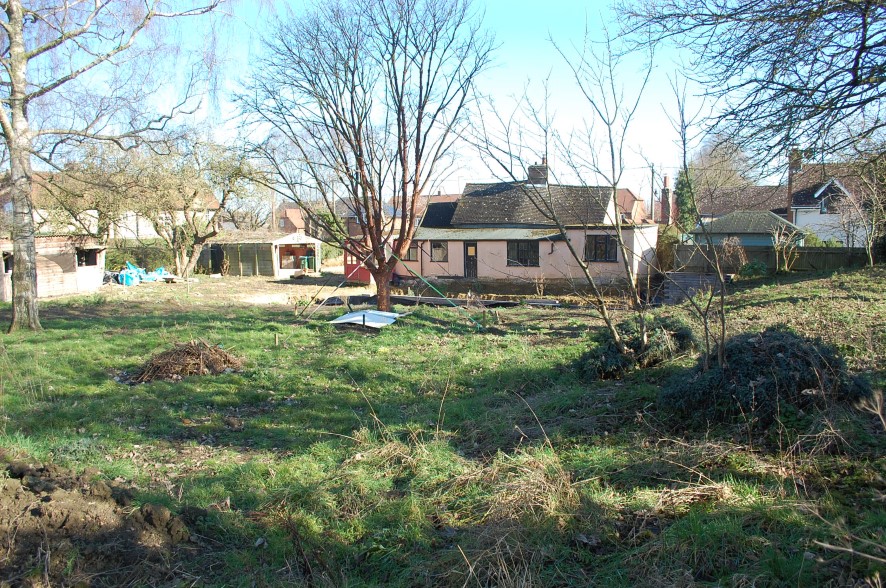 Whoever grabs this one, it will be stunning once completed. Perhaps it'll cross my path again someday if it's bought to be fixed up and then sold on, and I would certainly love to see the resulting transformation. But as long as it gets the love that is very much needed and surely is deserved, then I'll just be happy regardless of how it is that this period property gets its new lease of life.
It's available at auction with AUCTION HOUSE ROBINSON & HALL on Tuesday 18th June folks, so if this one is calling to you as much as it does to me, then you'd best be there before this awesome opportunity gets snapped up! :o)